HWC Offers Commercial Roofing Services For Apartment And Townhome Complexes
by Hoffman Weber Construction, on January 08, 2013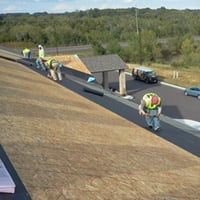 Hoffman Weber Construction recently expanded its service offerings by adding commercial roofing to its growing replacement and repair business. For apartment complex and townhome owners or managers, a new roof can improve your curb appeal, attract new tenants, and increase your property value.
Roofing repair or replacement can be an intimidating experience but it doesn't have to be. The trained professionals at Hoffman Weber Construction are experts at dealing with the insurance companies so you don't have to. Hoffman Weber Construction prides itself on quality and customer service and our commercial roofing repair and replacement offerings are no exceptions.
A Focus On Safety And Community
With so many residents on the premises during a commercial roofing job, safety is a major area of concern for both the residents and the Hoffman Weber Construction crews. We adhere to all safety rules and guidelines in your community and have an impeccable safety record. We obtain the necessary permits and licenses when needed, and our work is fully insured.

Earlier this summer, in the midst of a large apartment roofing job, Hoffman Weber Construction served lunch to more than 110 residents. It was a great opportunity to get to know the people in the community and say thank you for allowing us to improve the place they call home.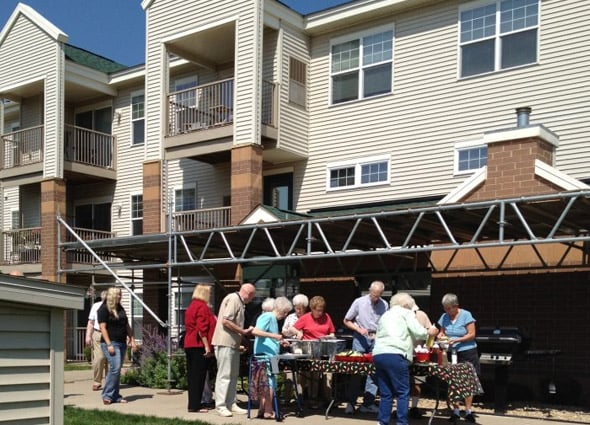 Commercial Storm & Hail Damage Inspections
If your apartment or townhome complex was recently damaged in a storm and you would like to have a trained and qualified Hoffman Weber Construction representative inspect your facility, you may schedule a damage inspection on our website or call 866-970-1133.