Terry John Zila Brings Pro Chef's Perspective to Kitchen Remodeling
by Hoffman Weber Construction, on July 09, 2013
Hello everyone and welcome to the Hoffman Weber Construction blog. I'm Terry John Zila. I joined Hoffman Weber Construction in April 2013 to help Minnesota homeowners create wonderful kitchens, baths, additions and basements.
As you probably know from my cooking segments on Kare 11, the kitchen definitely is my epicenter. I teach at several cooking schools throughout the Twin Cities, cater private events in peoples' homes and run a specialty pastry business. I also spent more than five years at Home Depot working, among other things, as a cabinet, countertop and appliance qualifier.
How I Know What Works – And What Doesn't
After working in more than 200 home kitchens, I know firsthand what performs (and what doesn't) for serious cooks and families who love to entertain. By coupling my culinary experience with Construction Management education from the University of Minnesota, I bring a real 'chef's kitchen' perspective to every design-build challenge.
Any designer can create a kitchen that looks nice. But a great kitchen also needs to function efficiently. And nobody understands efficiency better than a professional chef.


My 360 Degree Approach
My approach is to provide a 360 degree experience for my clients as I'll be the first person you will meet and the last person you will see on the jobsite. In fact, I may even return for a special event in your dream kitchen.
During our initial meeting, we'll get to know each other and I'll ask questions that will help shape the design based upon your goals, preferences and budget. When I come back, I'll return with product samples and a design that reflects the function and finishes discovered during the initial consultation. At this time I'll also have a formal bid. My services through Hoffman Weber Construction include serving as your personal shopper for fixtures and materials. My favorites include Kohler fixtures and American Woodmark cabinets. I also like Tile Shop and Ferguson Appliance for their exceptional service and selection. Finally, I will check back to make sure you are satisfied with every aspect of the Hoffman Weber Construction experience.
I know some people are reluctant to offer a budget number up front, but it really helps me deliver the most for my clients' investments. Consider me your project partner. I start by making every kitchen functional and safe. Then I make it beautiful. Material choices and moving plumbing have a huge impact on costs. So if you are asking for something that I can't deliver within your budget, I'll tell you straight.
One of the main reasons I joined the Hoffman Weber team is because they are a large firm with the reputation for doing things right. This translates into tremendous buying power, access to anything you need and unmatched reliability. I look forward to working together and bringing your design dreams to reality.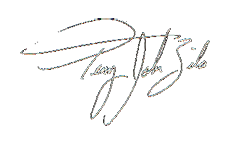 Terry John Zila