Projects w/ Payoff: New Roof Rated Best Home Investment
by Matt McDaniel, on January 25, 2016
A momentous year-end 2015 Remodeling Impact Report says replacing a worn or damaged roof is one of the best investments we can make in our homes, whether we are planning to sell or stay put. What's more, prospective homebuyers rated a new roof the single most appealing and valuable improvement a seller could make.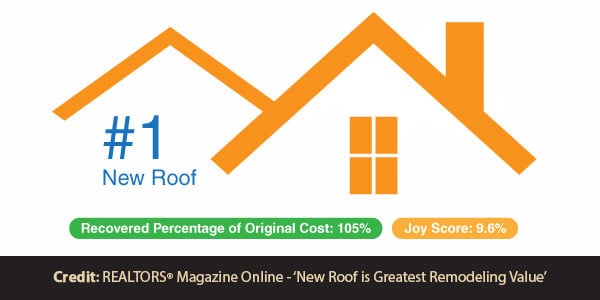 Not surprisingly, roof replacement also was the top project that Realtors recommended their clients complete before putting their homes on the market.
"The findings ring true based on our experience with thousands of roofing clients over the years," said Hoffman Weber Construction owner Joe Hoffman.
"The most important role of every home is to provide shelter. That starts with the roof over your head."
The first-of-its-kind national satisfaction study was a joint initiative of the National Association of the Remodeling Industry (NARI) and the National Association of Realtors. NARI named Hoffman Weber 2015 Minnesota Contractor of the Year (CotY) for Exteriors under $100,000 for an attractive Minnetonka project that included roofing, siding, gutters, windows and doors.
Some 480 remodeling contractors, 2,012 Realtors and more than 4,000 homeowners participated in the Remodeling Impact survey. NARI member contractors priced the projects. Realtors estimated their impact on selling price. And the homeowners rated their appeal and value. Realtors also noted which projects they would recommend sellers complete before listing their homes.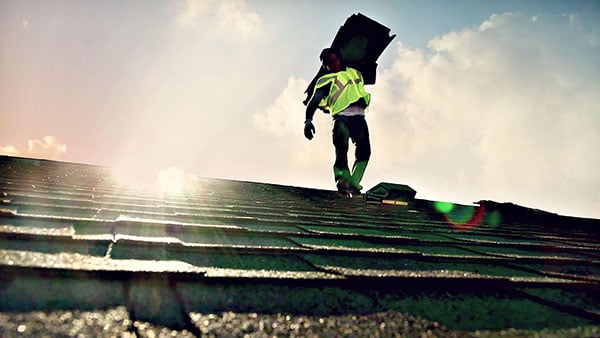 The report predicted that a roof costing $7,600 would be worth 5 percent more at resale. It was the only one of eight popular exterior remodeling projects and 12 interior projects that was worth more than it cost.
The next highest payback exterior projects were garage door replacement (87 percent ROI) and vinyl siding (83% ROI). After roofing, sellers' agents were most likely to recommend garage door replacement (26 percent) and vinyl windows (21 percent).
Adding insulation was the top interior project for return on investment. The report suggested it would retain 95 percent of its value at resale. Another important annual report Remodeling Magazine's 2016 Cost vs. Value even predicts fiberglass attic insulation will provide a 116.9% recouped cost. However, homebuyers ranked insulation low on their list.
"People add insulation to their homes to save energy, improve comfort and prevent ice dams. You don't appreciate these improvements until you have lived in the house and experience what poor insulation really means," Hoffman explained.
Listen to our industry expert Mike Sample breakdown the 2016 Cost Vs. Value Report on the Hoffman Weber Home Show:
http://pcast.mytalk1071.com/HHS012416-1.mp3
NARI asked its remodeling contractor members to price the sample projects assuming an average post-1978, 2,450 sf home and standard (not upscale) materials. Qualified Remodeler magazine recently published the full study in its January issue, you can catch their list of top twenty Projects with Payoff here: