GAF Asphalt Shingle Roofing
Quality You Can Trust That's Built to Last
For over a century, GAF has manufactured and sold a wide variety of high-performing residential and commercial roofing products that exceed customer expectations. GAF has been rated #1 in shingle quality by Home Builders for 10 out of the last 12 years.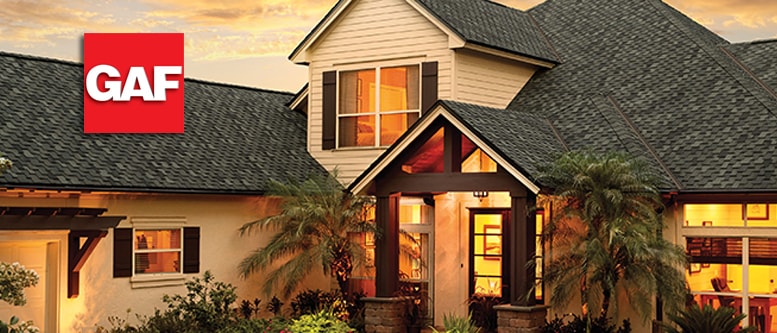 As a GAF Master Elite® Contractor, Hoffman Weber strictly adheres to best practices for installation of all GAF roofing products. This ensures top weather protection and maximum curb appeal from the complete GAF Weather Stopper® 3-Part Roof Protection System, which gives you the best protection against a variety of all-too-common roofing problems. Because of our unique factory-certified status, the roofs Hoffman Weber installs are eligible for special warranty options.
Timberline Cool Series
Highly reflective shingles that can help to reduce attic temperatures, and help save on air-conditioning costs.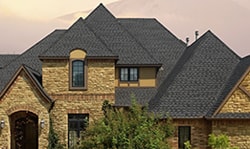 Timberline Ultra HD
Your best choice for an ultra-dimensional wood-shake look.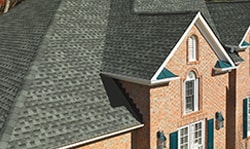 Timberline HD
North America's #1-selling shingle gives you value and performance in a genuine wood-shake look.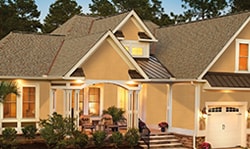 Timberline American Harvest
The architecturally stylish, yet practically priced, high-performance asphaltic roofing shingle.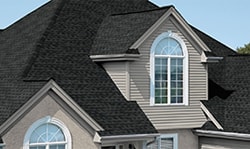 Timberline Natural Shadow
Value and performance in a natural wood-shake look.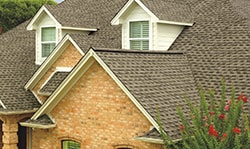 Timberline ArmorShield II
Get extra protection for your most valuable asset.
---
The GAF Lifetime Roofing System
Top Warranty Options from a GAF Factory-certified Contractor
Install any GAF Lifetime Shingle & at least 3 qualifying GAF Accessories & you'll automatically get: a Lifetime ltd. warranty on your shingles and all qualifying GAF accessories!* PLUS Non-prorated coverage for the first 10 years! To get even stronger coverage, choose a System Plus or Golden Pledge® Ltd. Warranty!
Leak Barrier

Help prevent leaks — and costly repairs — due to ice dams and wind-driven rain.
Provide an extra layer of protection between your roofing shingles and the roof deck.
Roof Deck Protection

Helps shield the roof deck from moisture infiltration
Provides an extra layer of protection between your roofing shingles and roof deck.
Starter Strip Shingles

Helps guard against shingle blow-offs
Starter strip shingles include a high-quality, properly positioned adhesive that will tightly lock your shingles in place to help prevent shingle blow-off
Lifetime Shingles

Beautify & protect for years to come
Beauty. Durability. Affordability. Color. Energy efficiency. Whatever your priority, we have your shingle.
Cobra Attic Ventilation

Helps reduce attic moisture and heat
Effective attic ventilation systems reduce damaging heat and moisture in your attic, promote energy efficiency by helping to reduce the load on your air conditioner in the summer, and also reduce the risk of ice dam formation on your roof.
Ridge Cap Shingles

The finishing touch that helps defend against leaks at the hips and ridges
Hip & Ridge Cap Shingles accentuate the natural beauty of your architectural shingle roof and can even add dimension and depth to a 3-Tab shingle roof