What Your Neighbors Are Saying

At Hoffman Weber Construction, we take the work we do very seriously. On every job, we strive to provide the best customer experience possible. Click the map pins to see what our customers have been saying about us in your area.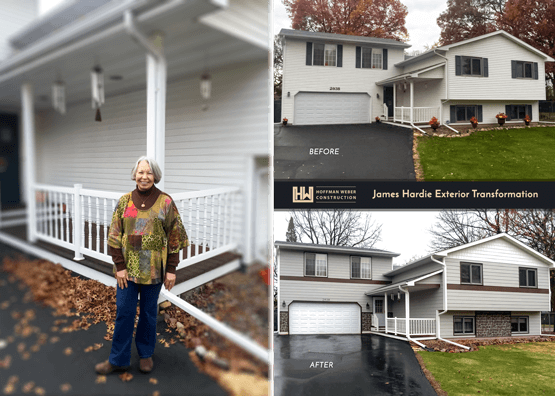 Customer Testimonials
"I would not have any other contractor touch my house but Hoffman Weber !! I have lived in this house since 1975, and this is the first time I feel that this was the best money I have ever spent on it, I am that satisfied, and that just doesn't say enough....And the change was Fun...Every detail is perfect....Even the neighboring contractor likes it and asked who did it. Glad to be a Hoffman Weber client."
Diane B. - Minneapolis
Houzz Review
---