IKO Asphalt Shingle Roofing
For beautiful protection that's engineered to last
IKO is a pioneer and global leader in the roofing materials industry. Count on IKO roof shingles and matching accessory products to deliver the designer look, high performance and solid value your home demands. IKO products are available in a broad range of colors and patterns to suit everything from large luxury estates to modest ramblers.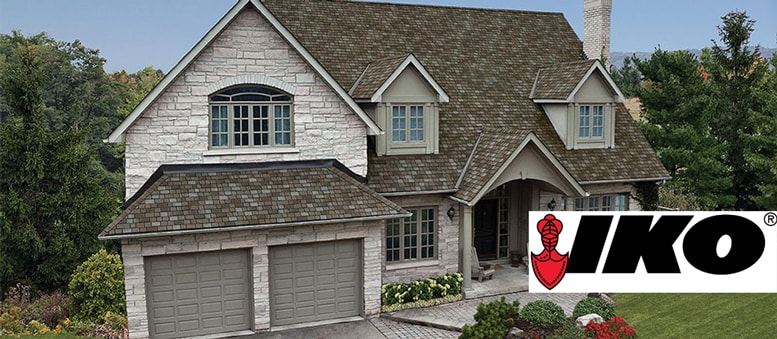 As an IKO ShiedPRO Plus Certified Contractor, Hoffman Weber strictly adheres to best practices for installation of all IKO roofing products. This ensures top weather protection and maximum curb appeal from the complete IKO system of shingles, ridge cap and hip shingles, ice and water membrane, underlayment, starter strips and rigid polyisocyanurate insulation board.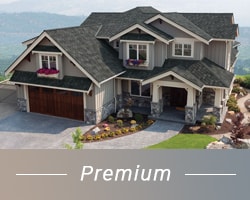 Premium Shingles
IKO's Premium asphalt roofing shingles will give your home the luxury look of natural slate tiles or cedar shakes without the associated expense and annual maintenance. Choose from ArmorShake, Crowne Slate or Premium Estate designer styles. Benefits include a Class-A fire rating and advanced protection from UV rays and algae growth that can damage and discolor natural roofs.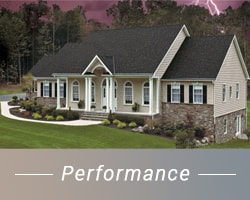 Performance Shingles
IKO's Performance Shingles provide world-class protection from high winds and impact. Dynasty and Cambridge IR (impact resistant) laminated asphalt shingles are reinforced with ArmourZone bands that reduce nail pull-through and blow offs in up to 130 MPH winds. Plus their hail-resistant Class 4 impact rating may qualify for a discount on your homeowner's insurance.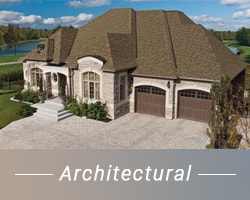 Architectural Shingles
IKO's Cambridge laminated architectural roofing shingles are favorites of property owners and roofing contractors alike. Their high profiles, patented color blends and dimensional thickness enhance the roofscape of any style home. In IKO's special Advantage size, the shingles also enable larger exposure, high definition shadow lines and efficient installation that benefit bigger homes.
IKO Pro 4 Roofing Components
Shingles are just one element of an effective roofing system
IKO has developed superior multi-layered roofing components for these vulnerable areas of your roof. The PRO4™ roofing components show how elements of your roof work together to protect you and your home.
Eave Protection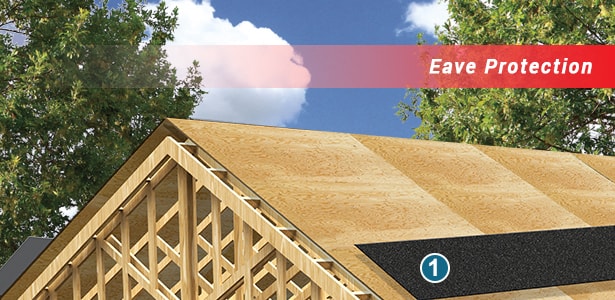 GoldShield™, ArmourGard™, or StormShield ™ Ice & Water Protectors IKO's Ice & Water Protectors provide a second line of defense against water penetration from dams or wind-driven rain and the costly interior damage it can cause. This waterproof membrane also prevents leaks around vents, low pitch areas, ridges, hips, rake edges, chimneys, dormers, vent stacks, and skylights.
Underlayment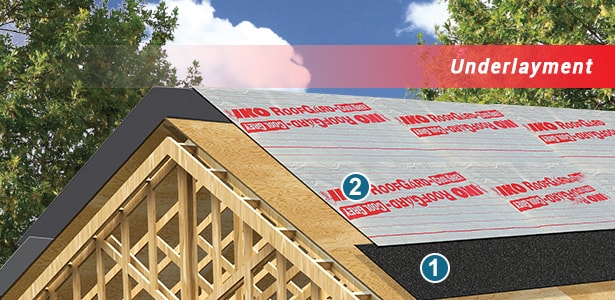 RoofGard-Cool Grey and Stormtite synthetic underlayment out-perform traditional organic roofing felt under asphalt shingles. Their polypropylene core and polyolefin coatings off superior moisture protection, tear resistance, cold weather flexibility and hot weather heat control. RoofGard can be left exposed for up to 3 months, Stomtite for up to 30 days.
Roof Starters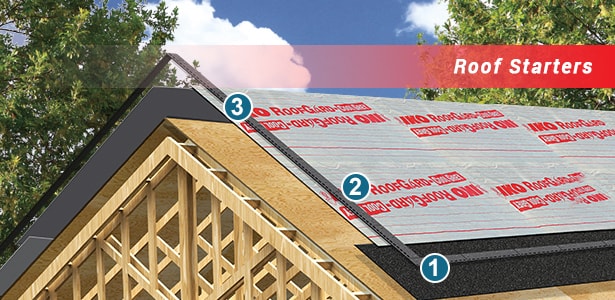 Leading Edge Plus Starter Strips create a strong, even surface for the first course of shingles. A special sealant strip along the bottom edge guards against wind-driven rain and shingle blow offs during storms.
Ridge Cap Shingles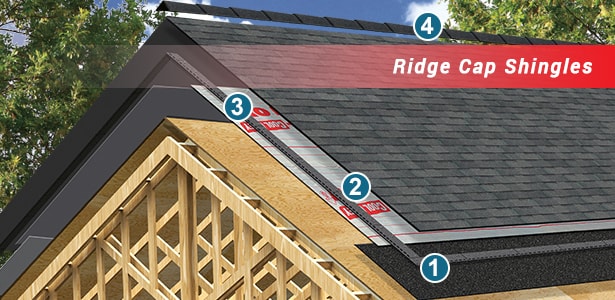 Hip & Ridge Plus™, Hip & Ridge 12™ and Ultra HP® High Profile Ridge Cap Shingles deliver strong water-shedding protection and a uniform look where opposing roof planes meet. Choose the High Profile design to architecturally accentuate the line..