3 Top Trends for a Brag-Worthy Home Exterior
by Hoffman Weber Construction, on March 22, 2023
When the time comes to update your home's exterior, there are a lot of options. From the latest home exterior trends to material selection with maintenance in mind, it has never been easier to update your home while maximizing your budget and creating a brag-worthy exterior that is sure to get the neighborhood talking.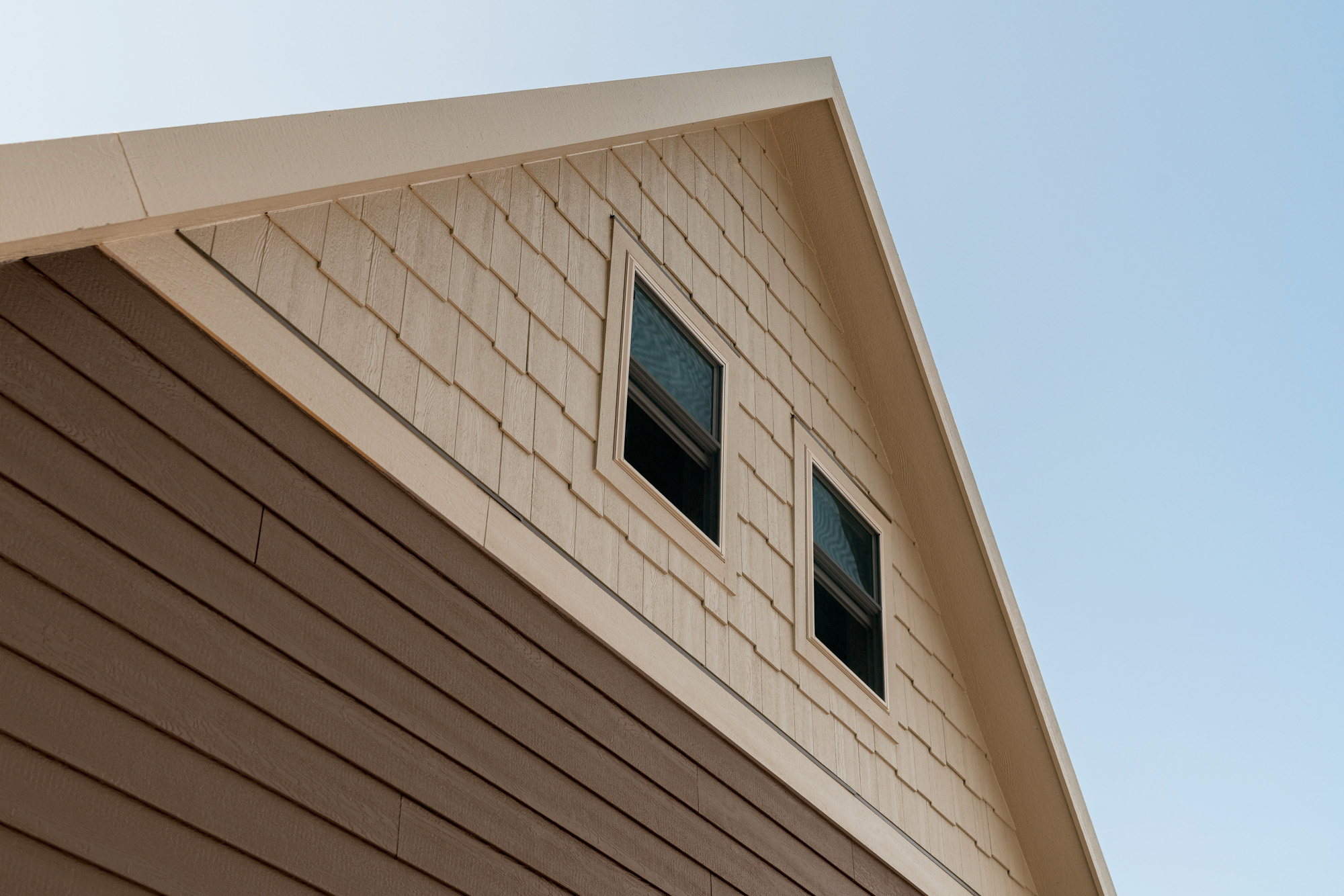 Curb appeal matters
When updating your home, starting on the outside peaks interest, whether the goal is resale value or simply a home you can be proud of. From siding and roofing to windows, the possibilities are endless, and following a trend does not mean a dated exterior is in your future. Trends can be classic and timeless, while also feeling timely and inspired.
Updating your home exterior is a big investment and it's not something you want to mess up. It's important to understand your options, the trends of the moment, and what feels true to your home and neighborhood to make the most informed decision.
Trends don't have to be trendy. Here are 3 trends to make the most of your investment and ensure a brag-worthy home exterior.
1. Keep it low maintenance

Maintenance is never fun. It's just another thing on a long to-do list and often gets deferred as a result. No matter what you want from your home exterior, maintenance is an important consideration to make the most of your upfront investment, minimize future costs, and simply homeownership.

When it comes to siding, fiber cement, engineered wood, and steel are great options if maintenance is a concern. They are all available in a variety of colors, finishes, and profiles to fit any aesthetic. This means the possibilities are endless.

A steel or metal roof is great when maintenance is a priority. While the cost is higher than traditional shingles, its lifespan makes it a worthwhile investment, especially if you live in an area where the weather can impact the integrity of your home's roof.

Windows are another important consideration when it comes to maintenance. The variety of window styles and materials on the market now can be overwhelming, but there is something to fit every home. The right windows add to the look of the home, improve energy efficiency, and create a connection to the outside, while letting in abundant natural light.
2. Contrast is key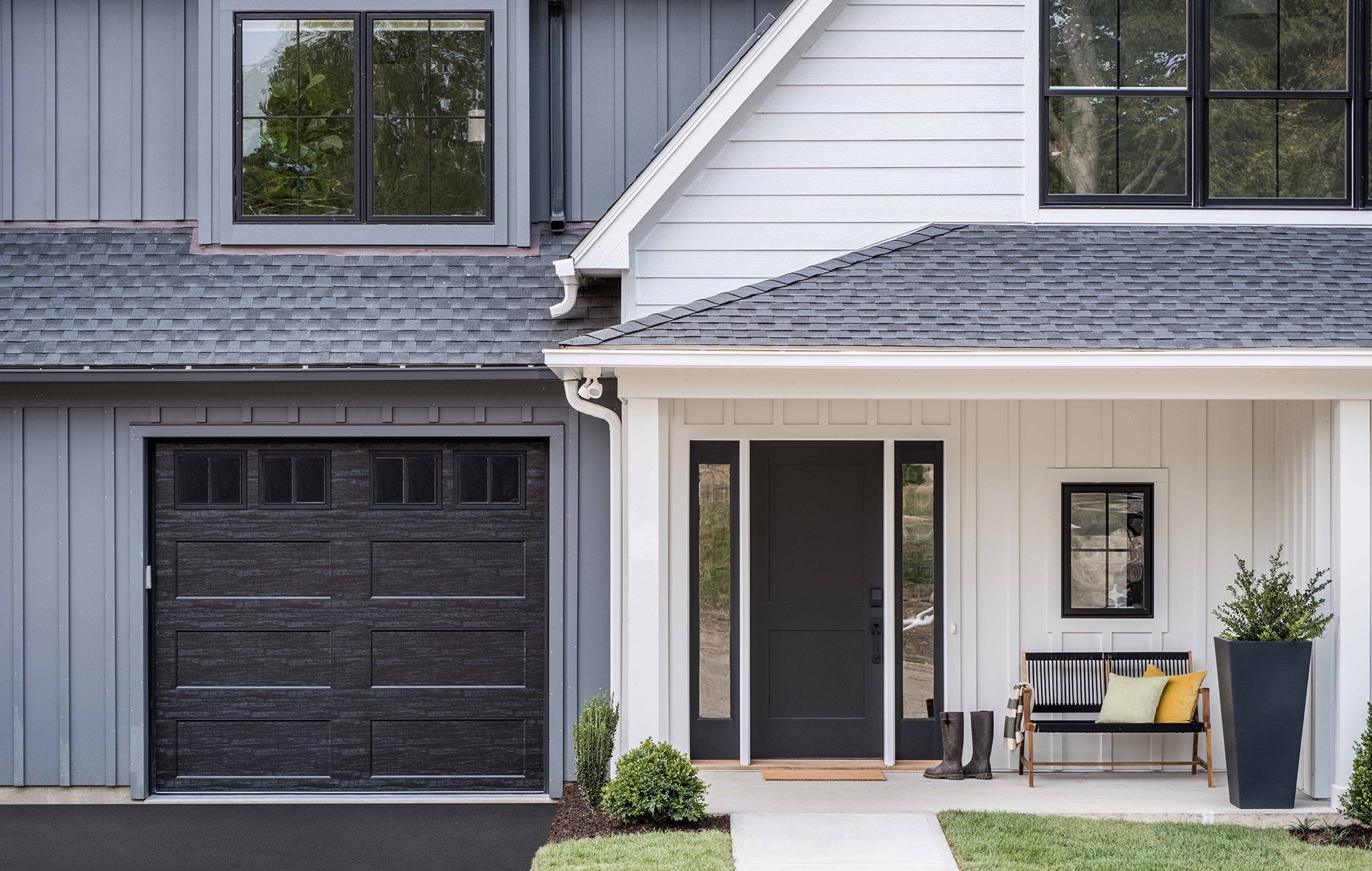 Go bold. There are so many ways to add color to your home for maximum impact. And contrast is essential to using color well.

Whether mixing dark and light or selecting a color that feels more contemporary, finding the right accents ensures your color of choice stands out in the crowd. Accents come in many forms -- from intentional trim color to color blocking to add impact, without redoing the entire exterior, the possibilities are endless.

Dark colors bring a modern or contemporary edge, like navy, dark grey, or forest green. These colors are neutral, yet bold. They add drama, making any home exterior feel elevated. In a neighborhood of beiges and neutral, a dark color makes a statement.

Earthy tones are another option for making a statement. Rich colors, like maroon and dark brown, are ideal for more traditional and historic homes.

Black and white is a popular combo, especially for those who want the modern farmhouse aesthetic. Warm white tones feel inviting and truly timeless. A modern window profile in black completes the look for an effortless home exterior that lends itself to vibrant landscaping and an eye-catching entryway.
3. A statement feature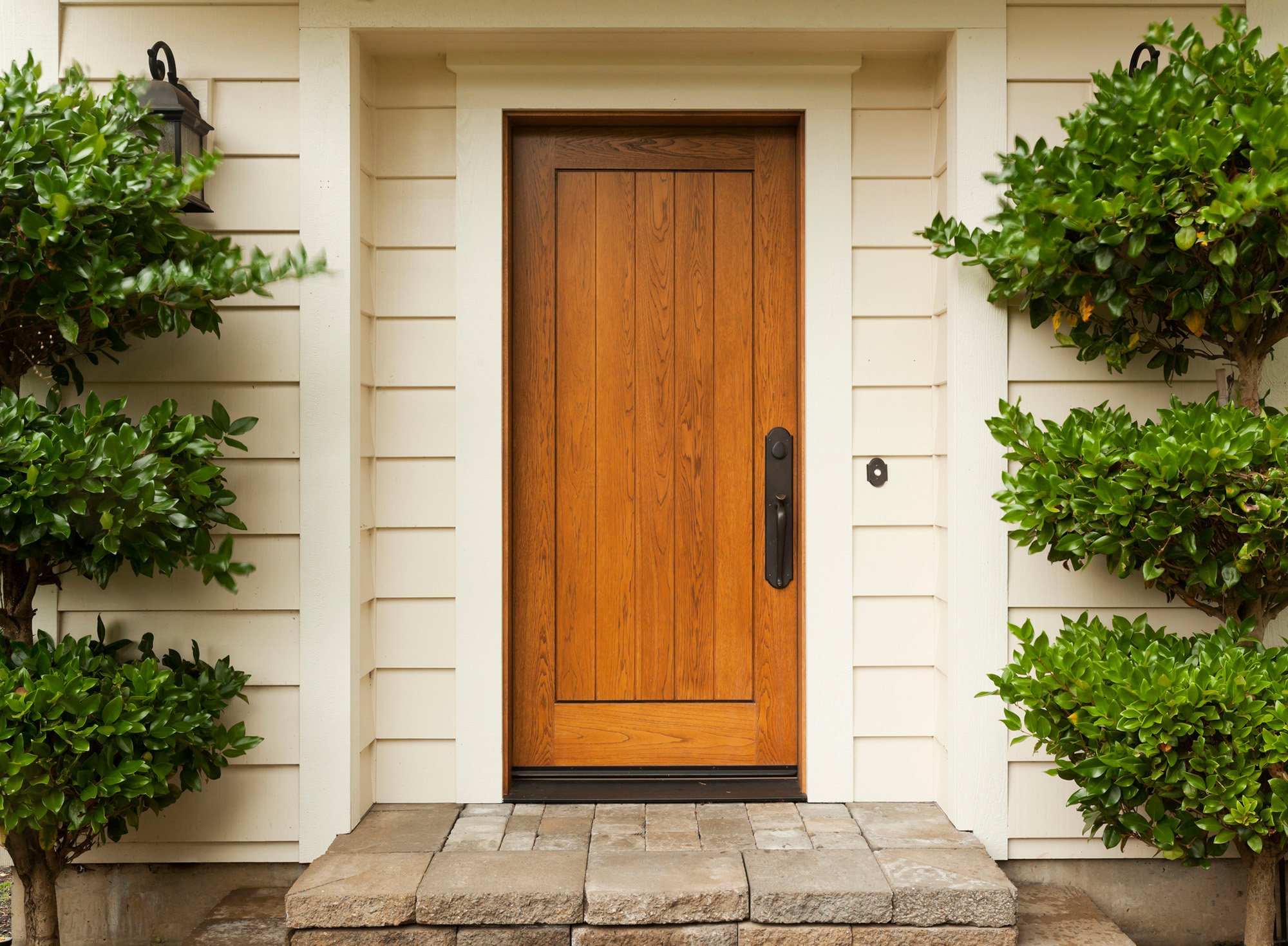 Layering in texture is a great way to add visual interest. This is everything from a bold front door to a focal feature on the home exterior. Think board and batten in the entryway or to wrap an area of the home, while adding contrast against the horizontal lines of lap siding.

Mixing siding profiles and even materials means a home exterior can be timeless and traditional, minimalist and modern, or something in between. Some of our favorite combinations include:

Lap siding [like fiber cement, engineered wood, or wood clapboards] with stone to add texture, depth, and contrast depending on the color selections.

Horizontal siding mixed with vertical elements to showcase the scale and uniqueness of a home

Wood grain texture on the siding of your choice, mixed with wood elements and accents, like a cedar-colored ceiling in the porch or entryway, for warmth.
Your home exterior remodeler
Elevating your home exterior has never been easier. At Hoffman Weber Construction, we know that new siding and more curb appeal is a significant investment. And you want to be sure you are making the right [and best] choice. We can help with that.

From understanding your desired aesthetic to the area your home is located and your ideal budget, we can bring your home exterior dream to life. Better yet, we'll give you a peek at the possibilities to help you make the best decision for you, your home, and your budget. Learn more at www.hwconstruction.com.