Siding That's Beautiful, Durable, Low-Maintenance and Green
by Hoffman Weber Construction, on May 30, 2013
Updated November 8, 2019
Midwesterners don't have to choose between high-quality curb appeal, low maintenance and durability when choosing new siding for their homes and businesses. Hoffman Weber Construction installs a full line of engineered wood, fiber cement, and vinyl siding that can deliver all three benefits.
Best all, the 2019 Remodeling Magazine Cost vs. Value survey predicts that home residing projects will continue to retain high resale value. The magazine says new siding installed to manufacturer's specifications should hold at a steady 75.6 percent of its value at resale.
Siding dominates the appearance of any structure because it covers so much surface area. Its color, texture, design and detailing combine to define the character and quality of the home. Meanwhile, how siding is made, finished and installed determine how well it will survive severe storms and how much effort and money it will take to maintain. By choosing the highest quality products and adhering best installation practices, Hoffman Weber Construction delivers lasting beauty job after job.
It Starts With the Best Products
Hoffman Weber Construction partners with LP Building Products, James Hardie and Alside to offer the best engineered wood, fiber cement and vinyl siding solutions.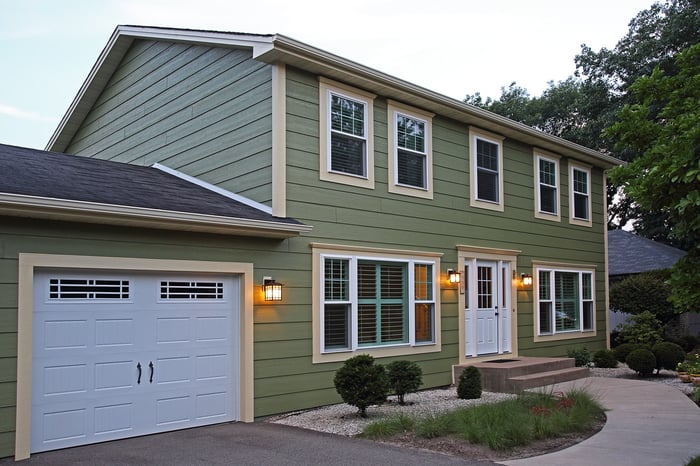 LP SmartSide® Trim and Siding combines wood fibers with top-quality exterior grade resins to create siding that resembles but outperforms wood. SmartSide cuts and installs like wood, but it has no knots, requires fewer joints and will withstand hail impact far better. LP incorporates zinc and borate in each siding board to resist fungal growth and damage from termites and carpenter ants. SmartSide is highly impact resistant and comes pre-primed to accept whatever acrylic paint palette you choose. It is made from fast-growth trees and formaldehyde-free resins, so it qualifies for a number of leading "green" building programs. LP is so confident of SmartSide's quality it offers a 100% warranty on both materials and labor for 5 year and a prorated product warranty for 50 years.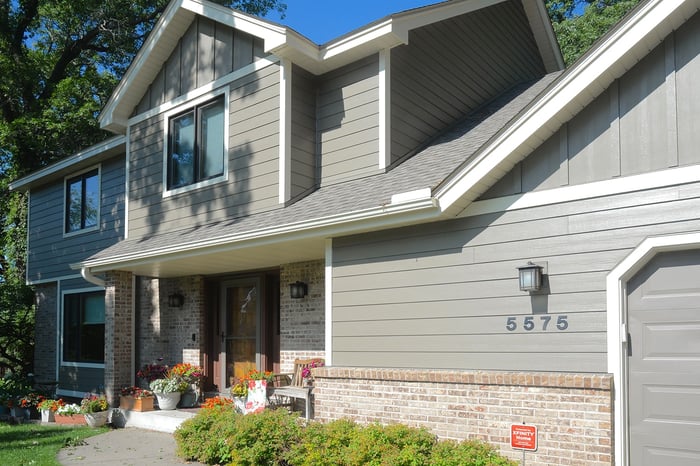 James Hardie Trim and Siding is made from wood fibers and cement. It is warranted not to rot, warp or delaminate for up to 30 years and the baked on ColorPlus ® multi-coat factory finish is guaranteed for 15 years. James Hardie siding can be installed to withstand up to 150 mph winds. It also offers superior fire resistance. The much longer than normal paint performance and fire resistance can save thousands of dollars in painting costs and insurance premiums over the life of the product.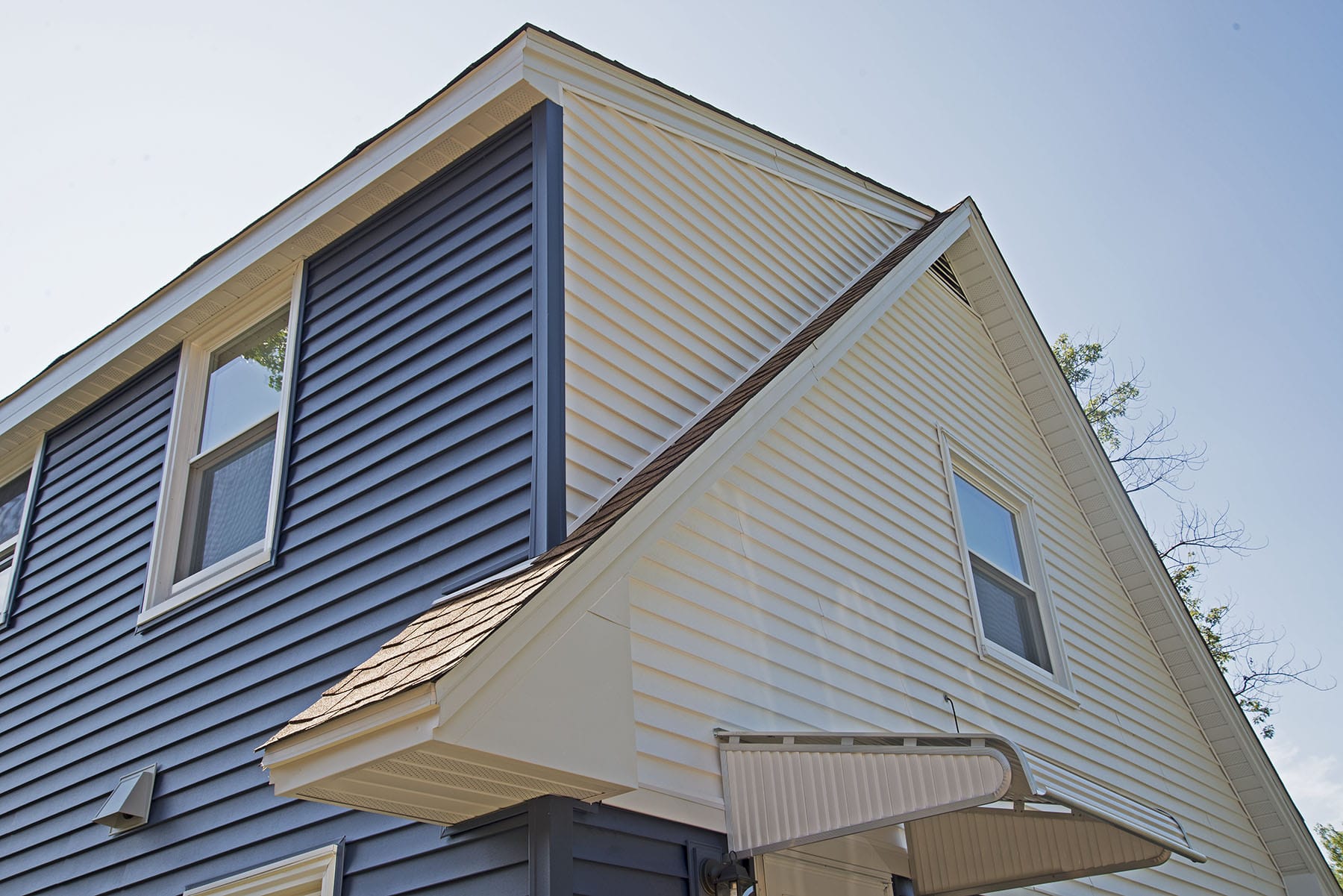 Certainteed Vinyl Siding won't split, peel or rot. Because the fade-resistant color goes throughout the panels, it never needs to be painted. It merely needs to be washed periodically with a garden hose or pressure washer to maintain its looks. Alside has worked hard to deliver authentic touches and historical details from classic wood construction.
Sealant Monitoring a Must
As durable as engineered wood and fiber cement siding and finishes have become, a home's weather resistance is only as good as the sealant used at joints. For instance, even fiber-cement siding with a 15-year finish may need joint sealant replacement along the way. Hoffman Weber Construction uses the best sealant specified for each type of siding and installs house wrap behind siding to resist air and water infiltration while allowing moisture to escape.
To evaluate which siding is right for your home or business, contact Hoffman Weber Construction today for a free Zero Pressure Consultation.