Storm-Resistant Construction | Protecting Property Value
by Matt McDaniel, on May 04, 2015
Hoffman Weber Construction is not just in the business of providing prompt, professional replacement of storm-damaged roofs, siding and windows. It also helps homeowners and small businesses avoid costly and disruptive damage from severe weather.
Although Hoffman Weber can't prevent extreme Midwest weather events, it offers storm-resistant products and best construction practices designed to prevent property damage from high wind, hail and water intrusion. However, you need to balance costs against property insurance discounts and exclusions.

HWC understands the importance of both our customers experience and the final product.
Insurance Discounts and Waivers
To reduce losses, the insurance industry encourages roofing manufacturers to have their products rated based on how well they withstand wind and impact.
Underwriters Laboratories subjects roofing materials to 60 mile per hour wind for two hours and drops steel balls onto the surface to simulate hail. Class 4 IR (Impact Resistant) roofing is considered best.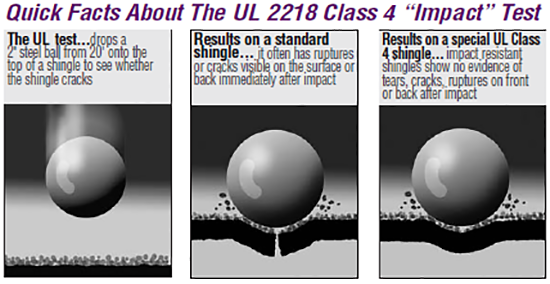 Many insurance companies offer discounts on premiums if you replace your roof with one of these damage-resistant products. However some simultaneously require you to waive coverage for cosmetic damage to obtain the lower premium rate.
That means if large hail knocks granules off singles but fails to puncture them, the damage may not be covered even if it affects the appearance of the roof, notes Mike Sample, general manager of Hoffman Weber's Minneapolis location. For this reason, we do not recommend Class 4 shingles to our clients.
Storm-resistant Roofing and Siding
For a price, storm-resistant building products offer peace of mind and superior protection.
LP Smartside, an engineered wood siding, resists hail damage even better than fiber-cement siding.
Alside Center-Lock vinyl siding is rated to withstand 150 mph winds. Also, Alside insulated Prodigy siding is five-times more impact resistant than hollow vinyl siding.
Heavy-gauge, high-capacity gutters and downspouts can handle torrential rains without overflowing and saturating soil along the foundation.
Storm-proofing -- Doing Your Part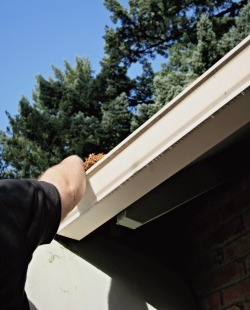 While storm-resistant building products and proper insulation reduce losses, homeowner can do their part to avoid damage from high winds and heavy rains.
Keep gutters and downspouts free of leaves.
Have an arborist thin tree canopies so wind passes between the branches.
Grade landscaping so it drains away from the house.
A battery- or water-powered backup sump pump can prevent flooding if a home loses electrical power during a storm.
Free Consultation for Restoration Services
Whether you're adding value to your home or have damages from a recent severe storm, Hoffman Weber can provide you with restoration services to make your home or building look better with more protection than ever before.
Call 1-866-970-1133 or schedule your free inspection and consultation now to get started.