Hoffman Weber Showroom the Twin Cities Complete Exterior Remodeling Destination
by Hoffman Weber Construction, on March 10, 2020
Award-winning Twin Cities exteriors contractor Hoffman Weber Construction has officially opened its New Brighton headquarters and showroom. A public event was originally planned for April 4th, but has since been cancelled. Even though the the grand opening event has been cancelled, we are still open to the public. We're clean, friendly, socially distant, and you can see roofing and siding displays as they would appear installed on your home.
Hoffman Weber President Joe Hoffman said purchasing and building out the new space represents his commitment to establishing Hoffman Weber as the contractor of choice in the Twin Cities.
It is a concrete investment in our community, clients, employees and vendors," the Fridley resident said.
Hoffman Weber Construction started in Fridley and moved its offices, shop and showroom to Brooklyn Center in 2013. With its rapid growth, the company outgrew that space. The new headquarters will accommodate more employees with room for expansion.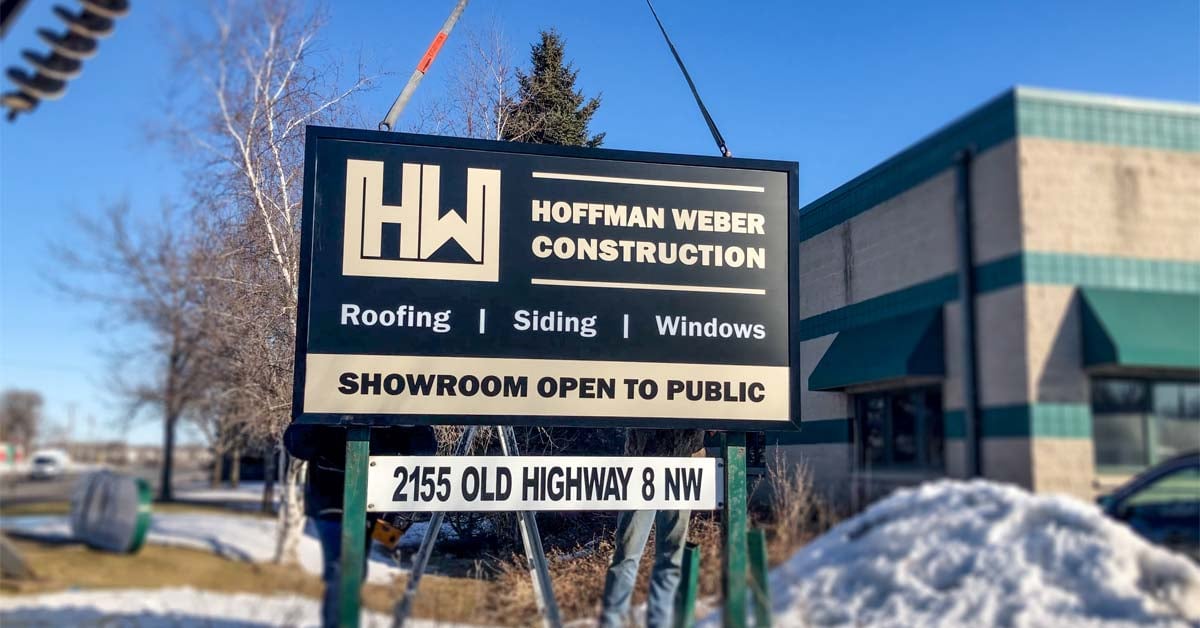 Hoffman Weber Marketing Director Matthew McDaniel said the new 2155 Old Hwy 8 NW, New Brighton, facility will be bigger and more centrally located in the Twin Cities.
The additional space and state of the art technology will enable Hoffman Weber to showcase more building products and services in a grander, more informational way," he said. We wanted to distinguish Hoffman Weber from competitors who only pitch one brand of windows, siding or roofing. Our elevated showroom design will enable customers to interact with a more comprehensive variety of products. And being able to view full-sized products and vignettes rather than just swatches and sample boards will give homeowners, community managers and commercial property managers greater confidence over selections.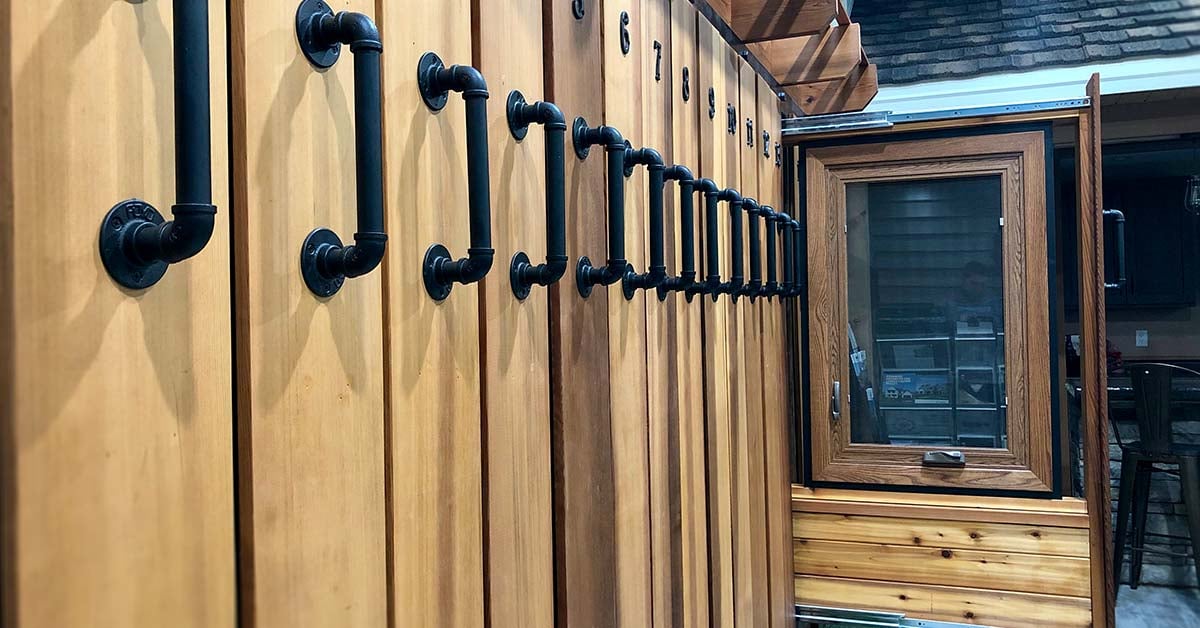 Our goal is to make Hoffman Weber the best possible resource for our customers. We've incorporated advanced electronics for lighting, sound and displays. Our Virtual Reality tool streams to a large monitor in the main room and enables clients to visualize designs before they are built. Meanwhile, the warehouse layout will improve our production flow for deliveries and efficient logistics." Hoffman explained.
The new Hoffman Weber headquarters also is designed to enhance the work experience for employees and trade partners. "It's a much more fun, creative and inspiring environment that should give everyone a real sense of pride about working here. We even built a bar with custom taps where employees can catch up and kick back with beverages at the end of a productive day," McDaniel said.
Hoffman said the new headquarter investment already is helping his company attract top talent. "We have brought in a new project manager and a chief sales officer and Brad Greenwald is returning as our full-time chief technology officer," he said.

Clients needing exterior surfaces replacement or restoration are encouraged to attend the open house to get a sense of the New Brighton resource and schedule a follow-up appointment with an exteriors consultant to explore products and experience the design and visualization tools.
The showroom displays more than 200 building products and matching accessories. They include products from five roofing manufacturers, eight siding manufacturers, four window manufacturers and various cultured stone producers. Each office illustrates a different curb appeal design to create an eclectic mini community that showcases a range of building materials and architectural options.
If someone wants to compare products, get unbiassed expert performance advice and complete design and installation services, Hoffman Weber's new headquarters is the place to be," McDaniel said.