Hoffman Weber's Ryan Arvola Blends Construction, Insurance Claim and Community Association Expertise
by Hoffman Weber Construction, on March 08, 2018
Exterior remodeling and storm repairs on condominium, townhome and other homeowners association communities is much more challenging than similar projects on stand-alone homes. Fortunately, Hoffman Weber Construction has Ryan Arvola on our team and specialized community-geared communications systems.
As a Multi-Family & Commercial Construction Consultant, Ryan understands commercial construction and complex insurance claims. But he also is a Certified Manager of Community Associations (CMCA). These credentials enable him to understand the unique needs and requirements of community managers and their boards and residents.

Think Like a Community Manager
To earn the demanding CMCA certification, Ryan first completed a 3-day course offered by the Community Association Institute. After passing their exam he also had to pass a separate 120-question exam. The test covered risk management, insurance, contracting, maintenance, financial controls, budgets, assessments, governance, legal issues and ethics.
"When dealing with an association, it can be very helpful to understand how the association's bylaws and declarations can affect each decision being made," Ryan explained. "My CMCA training helps me determine the best path to do the right thing for everyone involved."
---
Many Community Association Managers are members of the Community Association Institute (CAI). The video captures a recent Trade Show event hosted by CAI that brings together managers, board members, and service providers.

Blaine Condominium Project
For example, Hoffman Weber has been involved in replacing the roof, siding and windows on a 61-unit condominium community in Blaine. Some of the units had also hail-damaged decks. But many of their owners had not properly maintained the wood structures.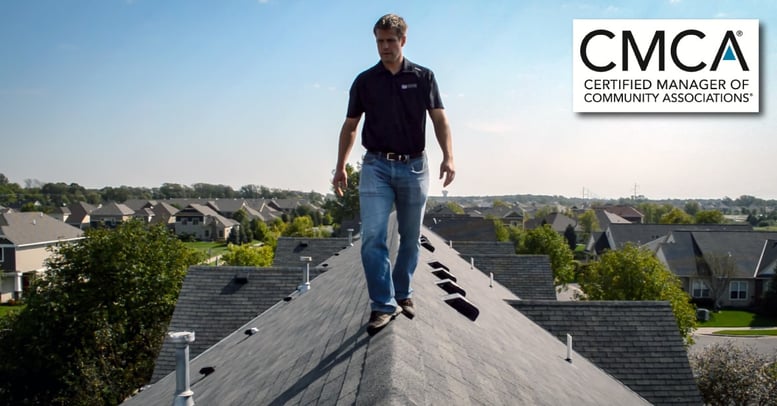 Rather than rely on individual owners to maintain their decks to community standards going forward, Ryan has been working with the community for Hoffman Weber to perform needed repairs and provide ongoing maintenance and assess the costs in a fair and legal manner.
"It's impossible to get individual homeowners to maintain their decks to the same quality standards. It's often best for everyone involved to keep things consistent by making the association responsible.
Built to Serve Community Associations
Before joining Hoffman Weber Construction in July 2015, Ryan served as vice president of Arvola Homes for 10 years. In that capacity, he worked with homeowners and Realtors on land selection and construction of Energy Star certified homes built with Structural Insulated Panels.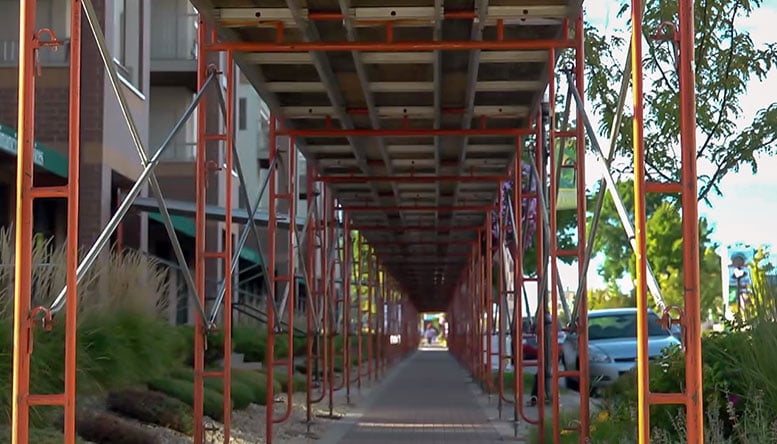 Residential Community Tools
In addition to the community association manager insights Ryan provides, Hoffman Weber has its own specialized approach to serving large residential communities.
Hoffman Weber's community client tools include:
Easy online system for residents to schedule a time for measurements and to address individual needs.
A central online page to efficiently share project information with all association members.
A process for consulting with board members on design and color selections
Free inspections to document storm damages and current conditions for each unit and community areas.
Certified Manager of Community Associations (CMCA) is the only national certification program designed exclusively for managers of homeowner and condominium associations and cooperatives. The CMCA recognizes individuals who have demonstrated the essential knowledge required to manage community associations.
---

To learn more about Hoffman Wevber Construction remodeling and storm repairs for community associations, call or text Ryan at 763-248-6768‬ or email him at rarvola@hwconstruction.com.