One of the Best Things To Do at the Minnesota State Fair - See Hoffman Weber's One-of-a-Kind Doghouses and Playhouses
by Hoffman Weber Construction, on August 28, 2018
Sometimes the best way go big is to think small, especially at our state's annual summer get together, the Minnesota State Fair.
Hoffman Weber debuted its tiny house exhibit at the Fair in 2016 and was voted the Best Product or Service. Like any successful general contractor, we're sticking with what we know works, puts smiles on faces and supports a worthy cause.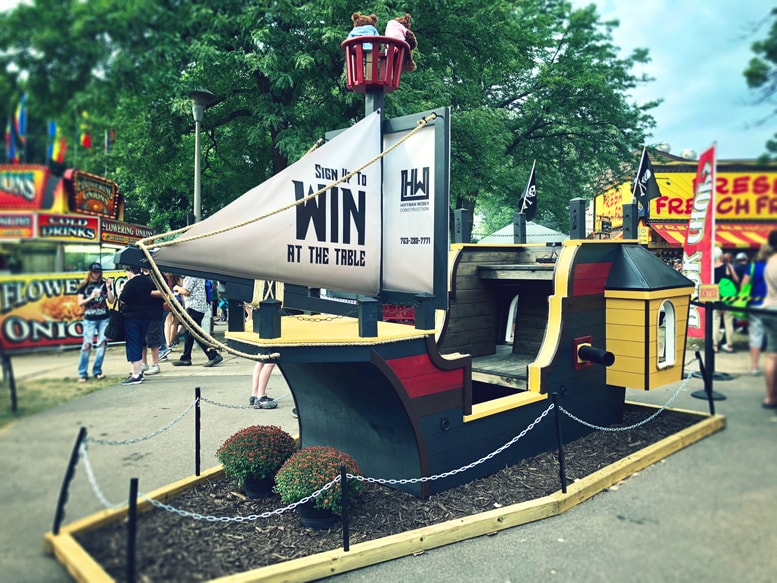 Be sure to sign up for our Doghouse and Playhouse raffle at the fair. We'll be doing a live drawing last day of the fair for the modern doghouse with pool, and drawing for the Pirate Ship playhouse winner at the Pumpkinfest in Blaine this October.
Our crews have been working nights and weekends to complete several creative extraordinary playhouses and doghouses that will be on display at (address) at the Fair, Aug. 23 through Sept. 3. These playful structures will enable us to showcase the most quality exterior surface materials in small space. They also will make great backdrops for unforgettable family selfies!
Compare building products
The most important reason to stop by the Hoffman Weber Construction exhibit at the State Fair is get expert answers to your exterior remodeling and storm damage repair questions and to experience exterior surface materials firsthand.
Get a ballpark price for your project? (come prepared with phone photos and dimensions)
Compare installed window, siding and roofing products up close.
Schedule a zero pressure in-home consult at the peak of the Minnesota construction season (usually within two weeks).
This year's structures include three children's playhouses: a modern two-story open air design, a crooked house design and one shaped like pirate ship. What better place for a vessel than Minnesota! We also are building some oversized doghouses. One is a rustic, three-level structure and other has its own pool, fire hydrant and green roof. And we will show off a few normal-sized doghouses.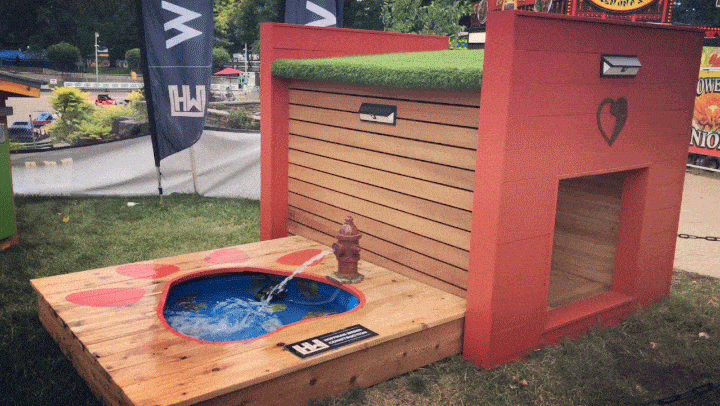 Support Stepping Stone Emergency Housing
Hoffman Weber Construction enjoys improving Twin Cities area homes with beautiful, durable materials, but our State Fair playhouses and doghouses provide even deeper satisfaction. Once again, we will auction off one of the playhouses. The winner of the auction will get the two-story modern playhouse shown in the Facebook video post below, delivered to their home.
All of this year's raffle proceeds will support Stepping Stone emergency housing in Anoka. The program provides transitional housing support to enable homeless families become self-reliant.
Save Steps, Get Smart
Although you can easily walk several miles during your Fair visit, the Hoffman Weber exhibit is guaranteed to enable you to cover a lot of home improvement ground without breaking a sweat. Learn about state of the art stone-covered metal roofing that resembles slate, engineered siding that looks like wood and low-maintenance fiberglass windows that are impervious to insects and rot. Gather tips on filing insurance claims.