Jumpstart Your 2016 Remodeling At Hoffman's Biggest Show Ever
by Matt McDaniel, on February 23, 2016
Get a head start on this year's interior remodeling and exterior facelift plans with award-winning Hoffman Weber Construction at the Minneapolis Home & Garden Show over the weekends of Feb. 26 and March 4.
After being named NARI MN Contractor of the Year (CotY) for exteriors and the official contracting partner of the Minnesota Wild last fall, Hoffman Weber is positioned to make its grandest impression at this year's premier home show at the Minneapolis Convention Center.
Check it out...
Hoffman Weber is the official LP SmartSide siding installer for the Show's must-see, optimizer-themed Idea Home built with the latest insulated wall system.
Hoffman will have two separate interior and exterior remodeling exhibits with specialists to answer your design and product questions.
Enter the drawing to win Hoffman Weber's ultimate Minnesota Wild dog house and play house. Both prizes will be on display at booth 2551.
Instantly win Minnesota Wild game tickets or find the Golden Puck for a pair of tickets & dinner! Get different clues at each of our booths.
Watch your dreams take shape on the big screen with Hoffman's Visualizer Tool.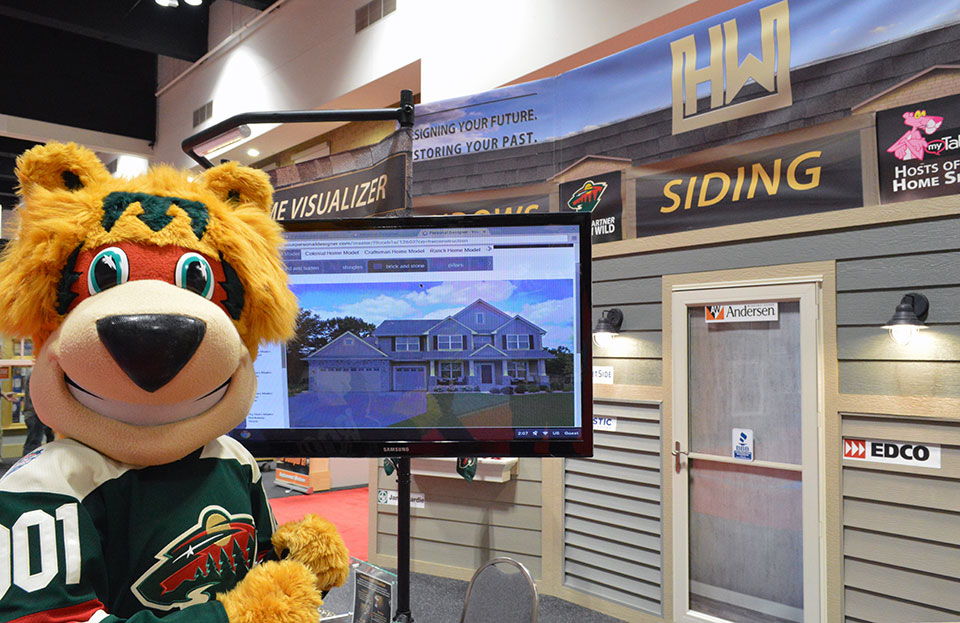 With the visualizer, you start with the interior or exterior style you like, select colors and finishes for each surface and watch the project develop on the big screen. Best of all, you can change your mind as often as you like and see how it changes the look, Hoffman said.
Order new siding and receive a $1,000 credit toward a handsome Topline garage door.
Meet Mike Sample and Philip Hide, the stars of the Hoffman Weber Home Show on MyTalk 107.1 FM (Sundays from 11AM to noon).
Grab a selfie with Nordy, the official mascot of the Minnesota Wild.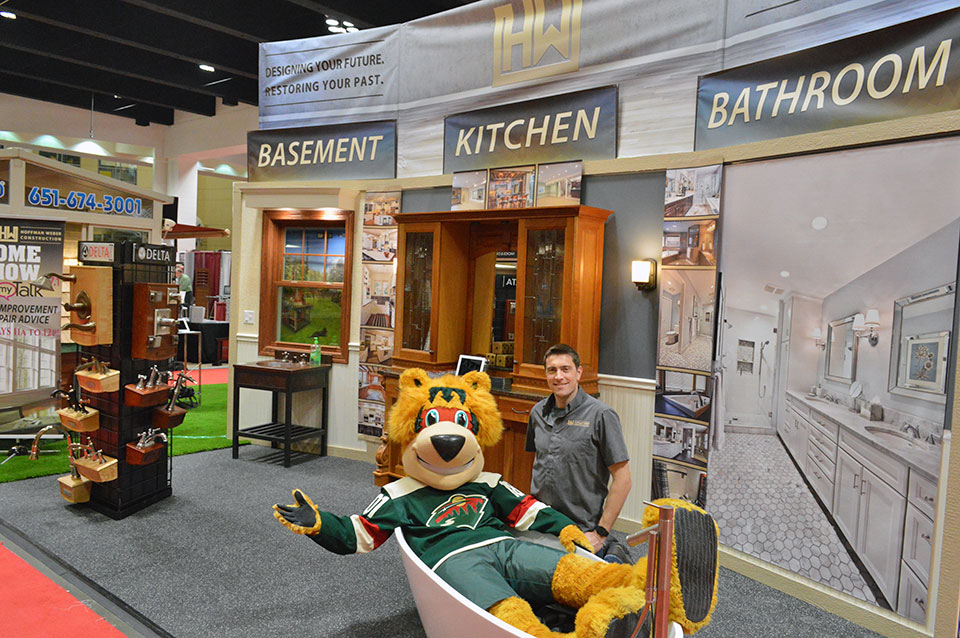 Twitter fans should use hashtag #Wild4HWC the show to keep informed about what's happening at Hoffman Weber's interior remodeling booth (#523), exteriors booth (#3221), and the Idea House.
The Minneapolis Home & Garden Show is a great place to meet Hoffman Weber's talented team and to get priority scheduling for a free, zero pressure in-home consultation and early-season construction.
This is the time of year when people begin to dream about making their homes better whether that's a new roof and siding or an open floor plan kitchen. Our team will be in power play mode to help them take the first step toward making it happen, said Joe Hoffman, president.