Twin Cities Non-Profit - Tree Top Kids - Bring Mission To Many With A New Website
by Hoffman Weber Construction, on July 24, 2012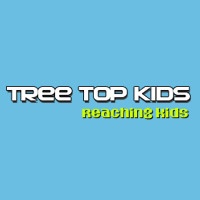 Hoffman Weber Construction is deeply rooted in the communities where they provide exterior remodeling solutions. One key component is giving back to area charity and nonprofit organizations.



In recent months Hoffman Weber Construction partnered with Brad Greenwald to develop a website for Tree Top Kids, a Twin Cities nonprofit that serves children, youth and families in at-risk communities, in particular mobile home communities. A major portion of the website was devoted to introducing the Tree Top Farm, a place to model life, faith and family for kids and youth.
"The new website has allowed us to communicate much more clearly and immediately to our current kids and families we work with, but also for the supporters that help us work with at-risk kids,"
- Tony Geselle, Tree Top Kids Board Of Directors
"Hoffman Weber Construction has been instrumental in the launching of the farm program with website development and capital investment for the purchase of the farm. These generous gifts have propelled us to impact our target locations sooner and at full capacity!"
The Tree Top Kids mission is close to CEO Joe Hoffman's heart as he spent some of his formidable years in a mobile home community.
"I strongly believe that Tree Top Kids can and will be a positive difference for the kids in the communities they serve. As a company, we believe that it's our responsibility and duty to give back to the communities in which we work."
- Joe Hoffman, HWC
Donations are accepted online, and you can learn more at the Tree Top Kids Website. Hoffman Weber Construction supports additional charities, which are available on our charity web page.