Sleet Can Be Hazardous to Your Home
by Hoffman Weber Construction, on February 06, 2013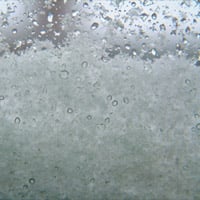 As winter wanes, storms are more likely to arrive in a form weathermen like to call a "wintry mix." While this kind of weather won't make headlines like a foot-deep snowfall, it can still be a big deal to your home. Sleet or freezing rain can accumulate to the point where it causes real, costly issues.
Unfortunately, you can't change the weather. But you can change how your home handles it.
Water Can Get Through Your Roof – Even in Winter
If you have an older roof, or previous damage from wind or hail storms, moisture has a readymade entryway into your home. Outside temperatures that fluctuate below and above freezing can cause cycles of heating and melting of any frozen moisture on your roof. Poorly insulated homes, or homes where heating ductwork runs near the roofline, can also instigate this. Melting ice can be harmless, but when combined with missing or cracked shingles, it can cause structural damage inside your home, and even life-threatening conditions like mold.

How to Keep Your Attic Dry
Luckily, there are ways to combat this cycle. If you haven't invested in it already, you may want to look into ways you can prevent an ice dam. You could also hire a roofing contractor to check some of the likely problem areas. Generally, it's a good idea to do this during spring so you're better prepared for next winter.
Looking for a DIY solution? While a dedicated roof examination should be left to the experts, you can help your cause by using top-rated insulation in your attic, and keeping it well-ventilated so any warm air that does get up there won't hang around and cause problems. Also, keep your ceiling-mounted light fixtures tightly sealed to prevent that warm air you love from escaping into your attic.
Keep an Eye on Your Siding
Frozen precipitation can wreak havoc on aluminum siding. Generally speaking, sleet does not pose as big a risk to your siding as hail does. But when combined with strong winds, sleet can still produce noticeable damage.
If your siding is plastic, damage can show as cracks or holes. In wood or metal siding, look for dents. Another thing to note: if your siding is older, it is generally more vulnerable to damage. Luckily, you can easily learn how to spot damage on various types of siding.
Don't Forget the Trees
Even light ice accumulation can make an otherwise healthy-looking tree limb snap off. It's another reason you want to keep an eye on trees that hang over parts of your home. Ideally, you'd remove them before winter hits. But if the worst happens and you need a damage repair estimate, we're the experts you want to call first.
One Last Thing
Before you start walking around your house to check your home after another bout of "wintry mix," make sure you salt and sand all walkways first! But don't try salting your roof – it's ineffective, and can cause damaging stains on your roof and siding.