For a Smooth Remodeling Get Smart from the Start
by Mike Kennedy, on March 21, 2014
Your home remodeling experience will be a lot less stressful by getting these things straight before the work begins.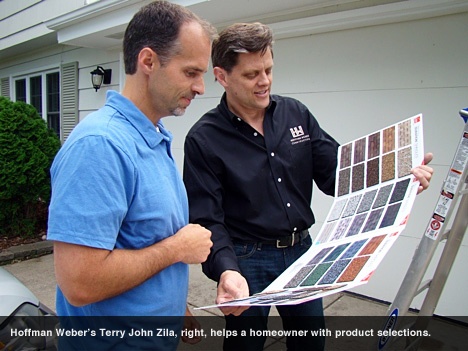 Fear Of The Unknown
Experienced contractors generally know what to expect before crew members strap on their tool belts. But there often are at least a couple of assumptions that cannot be confirmed until work begins. These are the surprises that bust budgets or cause cautious contractors to pad their estimates. It's much better to do limited demolition or electronic scanning if necessary before you sign a contract so there are no late discoveries that could delay progress or impact costs. Also, be certain all products and materials will be on hand before construction begins. It's hard enough to coordinate multiple subcontractors without worrying whether the cabinets will be delivered in time.
Who's In Charge?
A small army of workers will come and go in the course of a job as work progresses between demolition, rough framing, plumbing, electrical, HVAC, drywall, flooring, millwork, finishes, fixtures and clean up. Many may be subcontractors you never met before. Find out who will be on the job every day from start to finish, so you know whom to approach with questions or concerns.
Communication Channels
We all have our preferences for how and when we like to communicate. It might be phone calls, emails, text messages or face to face meetings. Ask out how you and the contractor will communicate during the project. Get all of the relevant contact information and try to set up a plan for daily check ins.
Accurate Calendar
It's not enough to know when your project is scheduled to start and the date when work should be completed. Done well, renovations are choreographed productions with multiple, sometimes overlapping scenes. A good contractor will have a flow chart that shows what work is scheduled for each day. Many are kept on computer files that are updated regularly. Get a copy so you know what to expect and so you can anticipate the impact if something slips. You may even be able to gain online access.
Process For Changes
If you make changes after the project starts or the contractor discovers unforeseen carpenter ant damage, it will affect costs. Find out how changes and additional costs will be approved before they occur and how you will keep track of the changing budget.
Using Protection
Jobsites can resemble war zones. Ask your contractor in advance to explain in detail how he or she will protect your property, your family and your pets. Will they block heat and air conditioning registers and erect plastic curtail walls to contain dust and keep kids and pets out? Will they ventilate fumes from solvent-based finishes and adhesives? Will they test for the presence of lead paint on homes built prior to 1978 before they start demolition or surface prep? Will they cover floors and wrap door jambs to prevent nicks and scratches? Will they clean up the jobsite and secure their tools at the end of each day? Will they keep heavy delivery trucks off your driveway and place thick wood planks under the dumpster?
End Documents
Don't wait until the end of the project to nail down what documents you will receive. You will want to collect product registrations, owner's manuals, manufacturer warranties, contractor workmanship guaranties, inspection approvals and lien waivers certifying that subcontractors and suppliers have been paid.
Living through a remodeling project can be tough. To rough it smoothly, get smart from the start.