Hoffman Weber's Ultimate Dog House Contest
by Matt McDaniel, on March 11, 2015
Early in 2015 Hoffman Weber Construction partnered with Sidewalk Dog to bring you the Ultimate Dog House Contest. We custom built two doghouses- the first awarded to a lucky dog chosen by social media voters and the second auctioned off with the proceeds awarded to a lucky rescue shelter also selected by voters. Here are the results...
Ultimate Dog House #1:
A devoted service dog named Bailey won over the hearts of voters, giving him his very own puppy palace. He and his incredibly sweet family came to see us and give thanks at the Minneapolis Home & Garden Show.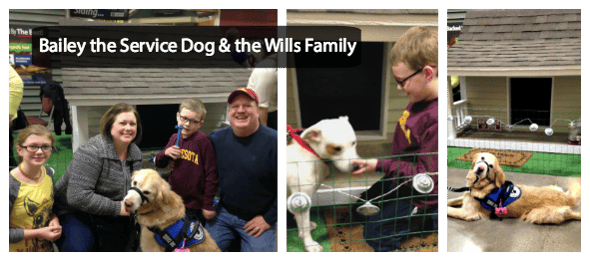 In order for Bailey and his best friend Henry to stay close, Hoffman Weber created the first ultimate indoor doghouse. Bailey's pals at Pawsitivity also helped cover the story.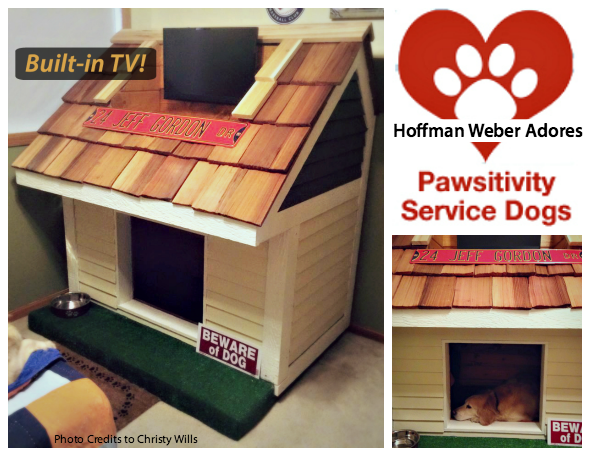 With a built-in flat screen, it's a nice alternative to an entertainment system! The Jeff Gordon plate adds a personal touch for Henry & Bailey as Nascar fans. Be sure to like their Facebook page "A Service Dog For Henry".
Ultimate Dog House #2:
The Charity Auction saw a high bid of $1,325 by Mary K. Amazingly, the ultimate outdoor doghouse matches perfectly with her family's lovely lakeside home in St. Michael. Her winning submission was donated to our voter's choice rescue Secondhand Hounds.
To add excitement to the event, volunteers from Secondhand Hounds brought in a number of dogs available for adoption. One of the pups, Rotini, even found a new family to go home with.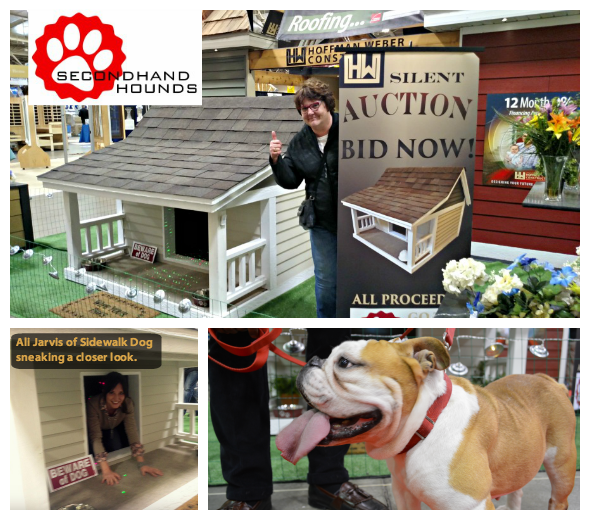 There was so much enthusiasm at our booth that Hoffman Weber won this year's "Happiest Exhibitor Award" at the Minneapolis Home & Garden Show, the biggest show of the year in the Twin Cities!
Thanks to all the participants and their pooches for giving us a chance to show the ultimate affection for these beloved members of our families.
Make sure to keep your pets in mind when planning your next remodeling project... check out some of our top pet-friendly remodeling features.