Color Confidence - Trends & Tips for Choosing Your Palette
by Matt McDaniel, on June 05, 2015
Choosing the perfect paint color palette for your home's interior or exterior should blend both personal expression and broader awareness with a sense of time.
In some ways, it's a lot like choosing the right wardrobe, except that your decisions last long beyond the season. Begin with what you like. But also consider how the colors will go with furnishings, adjoining rooms, neighboring properties and your (home's) basic architecture over time.
What works for a Painted Ladies Victorian in San Francisco probably will look out of place in a suburban Twin Cities development.
Elephant in the Room
In terms of color trends, let's start with the elephant in the room. Yes. It's gray.
You can hardly walk through a new or remodeled home or a real estate listing without seeing walls painted some shade of gray.
Although you probably can find a shade to complement any color palette, picking the right gray is anything but black and white. It's not just about the pigments used to make the color. The temperature of the direct and bounced light that strikes the surface and how the chosen paint sheen absorbs and reflects the spectrum are equally important.
Grays that lean toward blue are considered cool while those that tilt brown are warm. But in the right sunlight they can easily go pink or green.
To be safe, buy a half-pint paint sample and coat a large piece of white poster board and view it against various surfaces in different light, preferable with furnishings in place. Then prepare to be surprised.
Paint Companies Suggest Palettes
Paint manufacturers and designers routinely group colors that complement each other to make it easier for us to pair base and accent hues. They also designate a color of the year for those who like to appear fresh.
Benjamin Moore chose Guilford Green for 2015.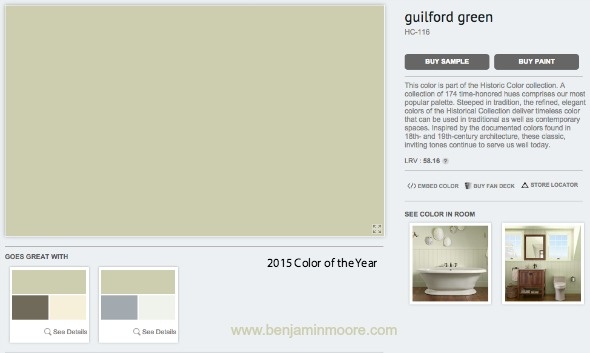 Sherwin Williams picked something called Coral Reef.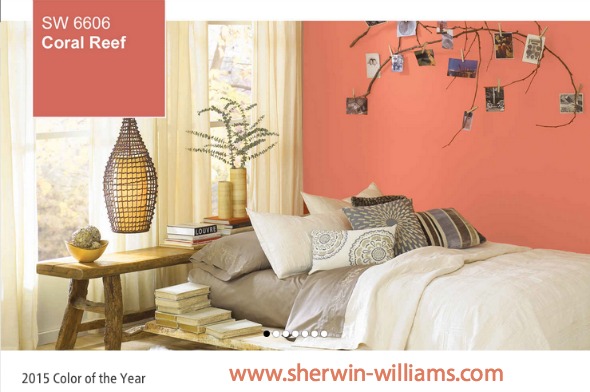 And the Pantone Institute selected a "naturally robust and earthy red wine" color called Marsala.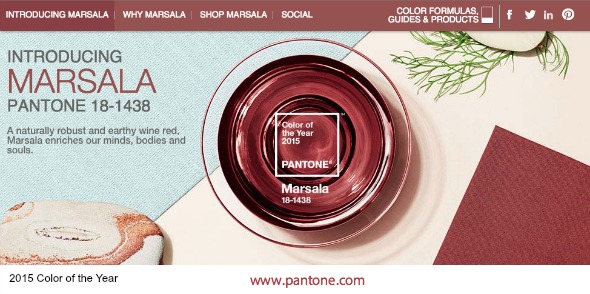 Incidentally, all probably go well with some sort of gray. Ironically, stainless (sort gray) appliances have largely replaced white ones, as white became the overwhelming choice for kitchen cabinets.
Outside Help - The Roofing Color Compass® Quiz
Owen's Corning offers an online personality quiz that helps people coordinate roofing and siding colors. And no, you don't have to go gray on top.
The Roofing Color Compass® Quiz guides you to your perfect color combination from 28 palettes that famed designer Lee Eiseman of the Pantone® Color Institute helped develop. Don't worry. You don't have to match the Pink Panther.