New Attraction at the Minnesota State Fair - Hoffman Weber's Town of Not-So-Tiny Dog Houses & Playhouses
by Matt McDaniel, on August 22, 2016
Wonder how your house would look with siding that won't need paint for 25 years, trim that is impervious to rot or a roof that will withstand Midwest hail and high winds? Then you'll enjoy the Hoffman Weber Construction exhibit at the 2016 Minnesota State Fair (Aug. 25-Sept. 5).
Stick it to the trendy tiny house movement where families attempt to capture the simple life in compact homes. Hoffman Weber is taking the opposite approach at this year's Great Minnesota Get-Together.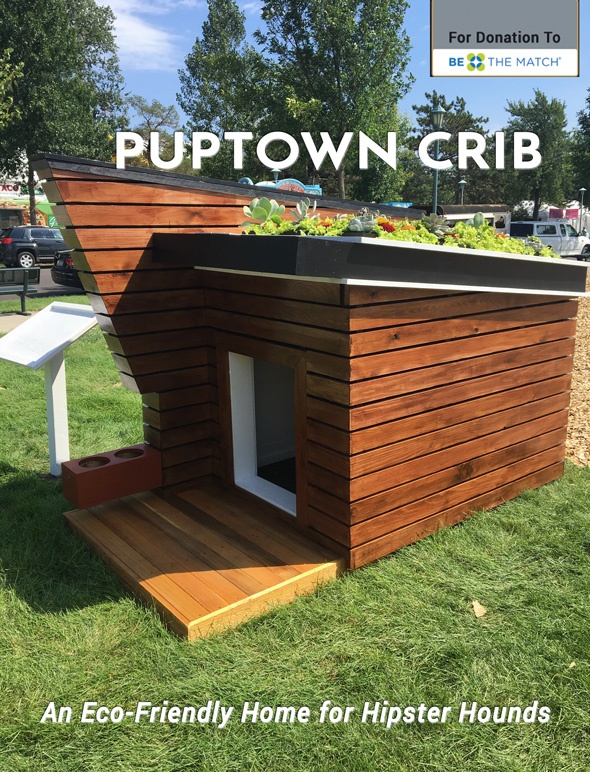 We built six, custom, super-sized doghouses and child's play houses that should feel like mansions to their pint-sized users.
Best of all, we will be giving a couple of them away to Fairgoers. And one will be auctioned off at a Be The Match charity fundraiser this October. The others will be sold (first come, first serve).
"When we do something, we believe in going big," said General Manager Mike Sample, who personally led the show houses building crew.
Topping the bill is a $16,000 cedar Prince's Palace Playhouse up for giveaway the Minneapolis contractor built for the Fair's Unite In Purple Nite on Friday, August 26, to honor the late pop icon. It features a whimsical flared design, purple trim and an LED sound bar to broadcast Purple Rain and other Prince pop hits.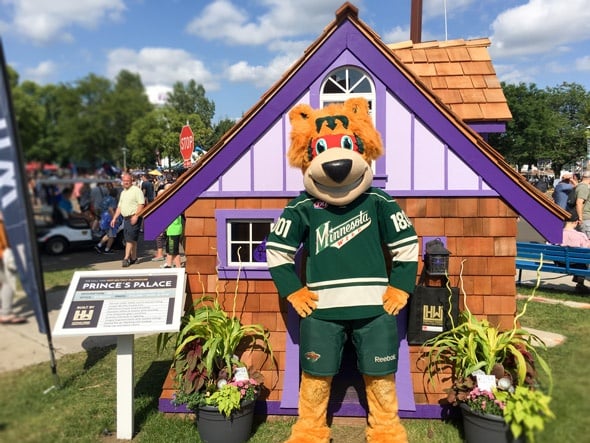 "Families had fun with the Minnesota Wild dog houses and play houses we displayed at the home shows earlier this year, so we decided to go even bigger at the State Fair," Joe Hoffman explained.
The State Fair houses will feature James Hardie fiber-cement siding in stucco, vertical panel and lap siding styles. Look for roofs that vary from Owens Corning architectural asphalt shingles, split cedar shakes and DECRA stone coated steel.
"This will be a fun way to showcase materials that Hoffman Weber uses on our full-sized exteriors projects as we restore and upgrade homes throughout Minnesota," Hoffman said.
Special appreciation gifts will be given to homeowners who schedule free in-home consults for an interior or exterior remodeling project at the show. Plus, get a miniature fan by telling a staff member the secret phrase - "AIR INFILTRATION"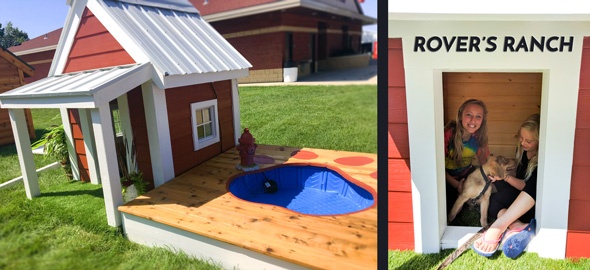 "Pets aren't allowed at the State Fair unless they are service dogs or part of an exhibit. So we will be giving away an official Minnesota Wild doghouse for one lucky family to bring back to the best friend they left home. In true Fair fashion, it even will come with a (hockey) stick!"
Hoffman said.
Hoffman Weber is an official partner of Minnesota Wild hockey and plans to unveil the new Skate Shack warming house at the Fair that it built for upcoming Minnesota Wild games.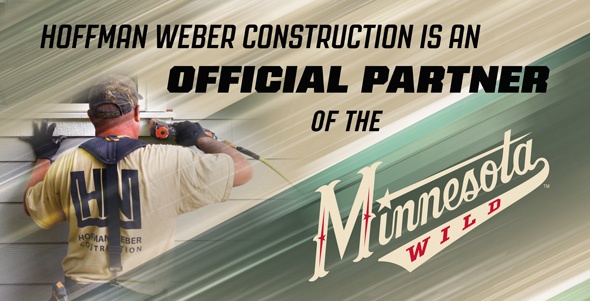 The Skate Shack will be raffled off after the hockey season next spring.
Minnesota Wild Mascot Nordy will make appearances throughout the week and be on hand to pick the Prince Palace winner from free entry forms that fairgoers can complete at the Hoffman Weber village at the corner of Randall and Cooper.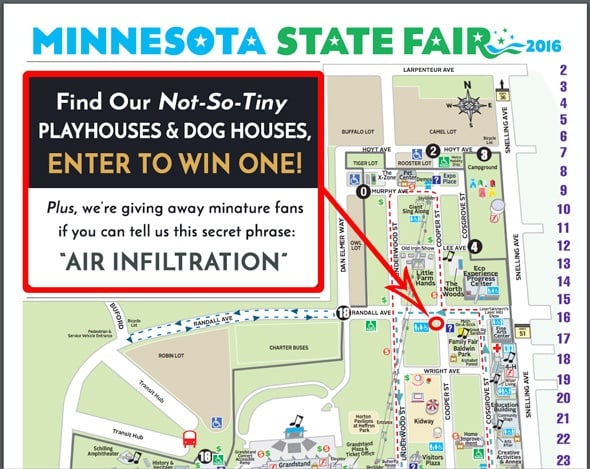 Meet us at the fair or follow us on social media for more coverage of our exciting new attraction at the Minnesota State fair!