Replace Exterior Surfaces Now For Big Savings
by Hoffman Weber Construction, on January 18, 2018
Homeowners can save thousands of dollars and get their siding and windows replaced before the summer rush by contacting Hoffman Weber Construction this month for their exterior remodeling projects.
Hoffman Weber roofing projects ease over the winter. This enables us to direct more manpower to installation of siding, windows and doors. By ordering your exterior facelift in early 2018, you can beat the high demand season with its longer waiting periods and demand-driven pricing. This is especially important this year because of the industry wide skilled labor shortage and high demand for storm damage repairs.
It's harder for our crews to replace siding and windows in February than in June, but that's our problem. By helping us to keep our loyal, skilled installers busy in colder weather, Hoffman Weber will pass the savings along to you.
Be assured that your siding, windows and doors will be installed with the same quality and long-term performance in winter as if the job were done in summer. James Hardie fiber cement siding and Louisiana Pacific engineered wood SmartSide siding will be prefinished before installation. Meanwhile, vinyl siding requires no finishing.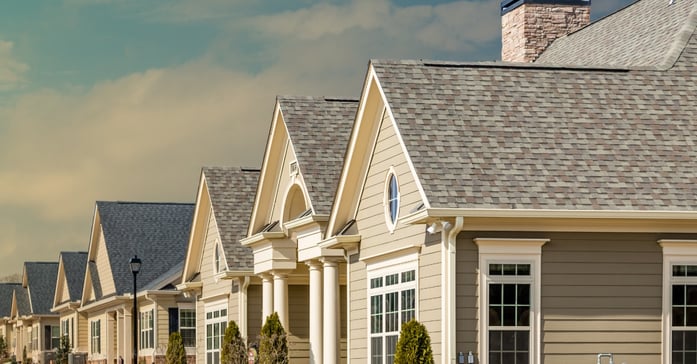 We also use special low-temperature caulk and sealing tape and can install plastic barriers to keep your heat in as we replace windows. The key to cold weather siding installation is to keep the materials and equipment warm until they are ready to be used. We also allow for expansion at joints so the material will continue to lay flat as the seasons advance.
It's harder on us but easier on your check book if we can complete your exterior facelift project before the green season arrives," Joe Hoffman explained.
Plus the sooner you install energy-efficient windows and doors, the faster you can start to save money on your heating bill. Contact Hoffman Weber for a zero-pressure quote.